So finally my winter break is here! Sorry i haven't been posting as much as I've been swamped with finals but they're finally over and i cant wait to spend winter break posting more blogs for you guys.
With winter break comes alot of activities, winter parties, ugly Christmas sweater parties, ice skating, Christmas shopping and more! I'm going to show you guys some outfit ideas suitable for whatever your doing this Christmas break!
Outfit 1.
ICE SKATING/ PLAYING IN THE SNOW
My tips for going out in the freezing cold is to layer, layer, layer!
Layer this gorgeous detailed top for urban outfitters with this checkered shirt form forever 21. I love the detail on this top to add a pop of glam to your outfit and the checkered shirt gives you comfort and style and is only £15.00!!. Who says you cant look cute at freezing cold temperatures?!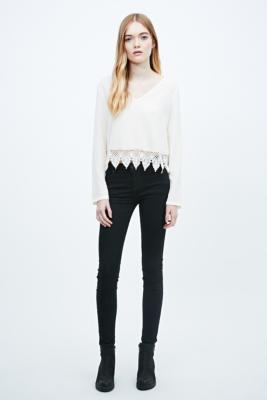 Check out the Top:http://www.urbanoutfitters.com/uk/catalog/productdetail.jsp?id=5110446375675&parentid=WOMENS-BLOUSES-SHIRTS-EU#/
Check out the checkered shirt: http://www.forever21.com/UK/Product/Product.aspx?BR=f21&Category=top_blouses&ProductID=2000118858&VariantID=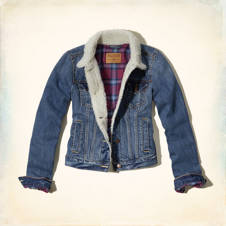 The most important thing you need to brace the cold is a comfy jacket. I found this one on Hollister for £69 and its fur lined! So this will definitely keep you cozy while you get pelted with snowballs
Check it out: http://www.hollisterco.com/shop/uk/girls-jackets-jackets-and-coats/san-pedro-bay-denim-jacket-3383069
Add a pair of dark demin jeans like these ones from Topshop. I love these because they're warm but have edgy zippers on the side to add detail and texture
Check them out :http://www.topshop.com/en/tsuk/product/clothing-427/jeans-446/moto-zip-ankle-jamie-jeans-3911423?bi=1&ps=20
Finally add some colourful hats and scarfs to keep you cozy and the look is completed!
hat and scarf:http://uk.accessorize.com/view/product/uk_catalog/acc_5,acc_5.32/6911589900
2. CHRISTMAS EVE!
Christmas eve is hands down the best night of the year, so your pajamas need to be perfect, am i right! But you dont need to fork out £70 for pajamas at Victoria Secret when you can find amazingly cheap ones in the high street. Sleeping never looked so fashionable!
These pajamas are great to mix and match. Check them out: http://uk.accessorize.com/view/product/uk_catalog/acc_5.13/6974634451
A bunny…onsie..what?!! This is the cutest onsie i think i have ever seen ( and ive seen quite a few)Just put this on and hop into bed (get it….hop.. pun intended hehe)
Check it out: http://www.forever21.com/UK/Product/Product.aspx?BR=f21&Category=intimates&ProductID=2000129850&VariantID=
UGLY CHRISTMAS SWEATER PARTY!!
I love ugly Christmas sweater parties but who says the sweaters cant be ugly yet fashionable?
CHRISTMAS PARTY!
Christmas parties are one of the best parts of the  Christmas season and lace is huge for this winter season. These dresses are perfect!
This dress from Hollister has amazing detail and has many layers so it is  flowly and perfect for parties. It is supersoft and pretty lace detailing with shine sequins at bust, you'll sparkle like a snowflake!
Check it out:http://www.hollisterco.com/shop/uk/girls-dresses-dresses-and-jumpsuits/wheeler-springs-shine-dress-3514120
This dress from MissGuided incorporates the lace trend and layers different textures,  it has a puffball skirt, and  triangle cut out back detail, and luscious long sleeve lace design infused with sequins making you dazzle and shine
I hope these ideas helped you guys,
Merry Christmas, Siobhan xx